NZ Deposit Bonuses 2023
If you're an NZ player looking for top online casino bonuses, you've come to the right place. From understanding what a deposit bonus is to learning how to make the most of these offers, we've got you covered. So, sit back, relax, and let's dive into the exciting world of casino bonuses for NZ players.
Understanding Online Casino Deposit Bonuses
A deposit bonus is a promotion offered by online casinos to incentivize players to deposit funds into their casino accounts. It typically matches a certain percentage of your deposit, up to a maximum amount, thus boosting your playing capital.
For instance, an online casino might offer a 100% match bonus up to NZ$200. This means if you deposit NZ$100, the casino adds an extra NZ$100 to your account, giving you NZ$200 to play with.
Why Choose Deposit Bonuses?
Deposit bonuses are a fantastic way to enhance your online gaming experience. They offer numerous advantages:
Extended Playtime: Deposit bonuses increase your playing capital, allowing you to play longer and explore more games.
Increased Winning Potential: More funds to play with increases your chances of hitting a big win.
Risk Management: Deposit bonuses can provide a buffer, enabling you to try new strategies without risking your own money.
Types of Deposit Bonuses for NZ Players
Welcome Bonus
When you venture into the world of online casinos, the "Welcome Bonus" is often your first handshake with the establishment. It's the casino's way of rolling out the red carpet for Kiwi players like you. However, while the temptation of free money is hard to resist, it's essential to know the ins and outs of these offers to make the most of them.
What is a Welcome Bonus?

A welcome bonus is an incentive offered by online casinos to entice new players into making their first deposit. At its core, the casino promises to match a certain percentage of your initial deposit. This means your starting balance gets a hefty boost, giving you more leeway to explore the casino's offerings.
Breaking Down the Bonus: If a casino is advertising a 100% match on deposits up to NZ$500, it means if you deposit NZ$500, you'll receive an extra NZ$500. That leaves you with a whopping NZ$1000 to kickstart your gaming adventure.
Tips for Maximising Your Welcome Bonus
Determine Your Budget: Before getting lured by the maximum bonus, decide on an amount you're comfortable depositing. It's essential to stick to your gaming budget.
Understand Wagering Requirements: While the bonus amount can be enticing, always check the wagering requirements. These dictate how many times you need to bet the bonus amount before cashing out any winnings. A massive bonus with high wagering might not be as valuable as a smaller bonus with reasonable requirements.
Spread the Joy: Some online casinos in NZ distribute their welcome bonuses over multiple deposits. This staggered approach can prolong the bonus benefits, giving you a boost over several gaming sessions.
Read the Fine Print: Beyond wagering requirements, there might be game restrictions, time limits, and maximum cash-out rules tied to the bonus. Familiarise yourself with these to avoid disappointment later.Explore Game Contributions: Not all games contribute equally to meeting wagering requirements. Slots often contribute 100%, but table games like Blackjack might contribute less. Align your gameplay with games that help you meet the requirements faster.
The welcome bonus is more than just a tempting offer; it's an opportunity to extend your gameplay and potentially enhance your winnings. However, like all good things, it comes with terms and conditions. As always, knowledge is power. By understanding what's behind the bonus, Kiwi players can make savvy decisions and truly enjoy the benefits of their online casino journey.
Reload Bonus
Reload bonuses are a testament to the casino's commitment to rewarding their loyal players, ensuring they feel valued beyond their initial introduction. Tailored for existing members, these bonuses serve as a nudge, prompting players to continue their gaming adventure with an added benefit.
Understanding the Reload Bonus Mechanism
At their essence, reload bonuses echo the structure of welcome bonuses. The casino offers to match a predefined percentage of your deposit, amplifying your balance. However, there are distinct differences between the two:
Size Matters: While welcome bonuses make a grand entrance with their hefty amounts, reload bonuses are often more modest. For instance, a typical NZ online casino might entice you with a 50% reload bonus up to NZ$200 during a weekend special.
Frequency is the Key: The beauty of reload bonuses lies in their recurrence. Instead of being a one-off deal, they frequently pepper a player's gaming journey. It's not rare to find casinos dishing out these bonuses on specific days, weekends, or even during special events and promotions.
Making the Most of Your Reload Bonuses
Stay Alert: Since these bonuses often align with special events, holidays, or specific days, keep an eye on the casino's promotional calendar or subscribe to their newsletters. It ensures you don't miss out on any lucrative deals.
Tailored Gaming: Sometimes, reload bonuses might be game-specific. For example, a casino might offer a bonus geared towards a newly launched slot. Venturing into these specified games can offer a fresh gaming experience while utilising the bonus.
Terms & Conditions: As always, dig deep into the associated terms, particularly wagering requirements. It helps you understand the real value of the bonus and strategise your play.
Loyalty Rewards & Reloads: Some casinos might tie their reload bonuses to loyalty programs. The more you play and ascend the VIP ladder, the better and frequent your reload bonuses could become.
Reload bonuses, though often shadowed by the grandeur of welcome bonuses, offer consistent value. They provide a rhythmic pulse of added benefits, ensuring players continue to feel appreciated. As with all casino offers, the key lies in understanding the nuances and leveraging them for an extended and rewarding gameplay experience.
High Roller Bonus
High roller bonuses cater to a niche of players known for their propensity to make substantial deposits and place sizeable wagers.
Aptly named after the 'high rollers' in casino parlance, these players often bring considerable business to online casinos. Recognising their distinct gaming habits and significant financial contributions, online casinos design specialized bonuses to cater to their unique needs.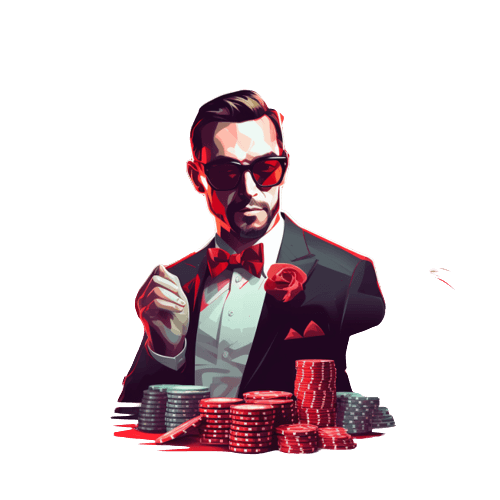 Why are High Rollers Important for Online Casinos?
High rollers contribute a lion's share of a casino's revenue. Their larger wagers can influence game dynamics, often setting trends that other players might follow. The sheer magnitude of their deposits can also contribute to the casino's financial liquidity.
Attributes of High Roller Bonuses: While the basics of high roller bonuses mirror other casino bonuses, they possess distinct characteristics:
Enhanced Match Percentages: Unlike the typical 100% match bonus, high roller bonuses often come with increased percentages. For example, an online casino might provide a 200% match bonus, turning a substantial NZ$1000 deposit into a staggering NZ$3000 playable amount.
Elevated Cap Limits: The upper limit for high roller bonuses is generally more generous. Instead of capping at NZ$500 like many standard bonuses, high roller offers might extend up to NZ$2000 or even more, reflecting the larger deposits these players tend to make.
Exclusive Games & Tables: Some casinos offer games or tables tailored specifically for high rollers. These might feature higher betting limits and unique game variants, allowing for a tailored gaming experience.
Maximising the Benefits of High Roller Bonuses:
Read the Fine Print: Given the larger amounts at stake, it's crucial to understand the associated terms and conditions thoroughly. Pay particular attention to wagering requirements, as they dictate when you can withdraw your winnings.
Leverage Personalised Services: High rollers often get a dedicated account manager or customer service representative. Use this to your advantage to understand ongoing promotions, get faster responses, and ensure smoother gameplay.
Stay Updated: High rollers can sometimes access exclusive promotions, tournaments, or events. Keep an eye on the casino's promotions page to ensure you're privy to these unique opportunities.
Consider Game Contributions: Not all games contribute equally to meeting wagering requirements. For example, slots might contribute 100%, while table games might only contribute 10%. With larger amounts in play, choosing games wisely can significantly impact your ability to cash out bonus-derived winnings.
High roller bonuses, while exclusive, come with their own set of nuances. They offer substantial advantages, but it's crucial to be aware of their intricacies. Embrace these bonuses with a clear understanding, and they can significantly amplify your online casino experience.
Preferred Payment Method Bonus
To encourage players to use certain payment methods, some NZ online casinos offer preferred payment method bonuses. This type of bonus provides players with an extra percentage on their deposit when they use a specific payment method.
For example, an online casino might offer an additional 10% bonus for players who use a particular e-wallet for their deposits. This means if a player deposits NZ$100 using the preferred method, they'll receive an extra NZ$10 on top of the standard deposit bonus. This type of bonus not only incentivizes the use of certain payment methods but also adds extra value to your deposits.
Pros and Cons of Deposit Bonuses
While deposit bonuses can significantly enhance your online gaming experience, they also come with their own set of advantages and disadvantages. Understanding these can help you make informed decisions about whether to claim a deposit bonus or not.
Pros of Deposit Bonuses
Extra Playing Time: Deposit bonuses increase your casino balance, allowing you to play your favourite games for longer. This extra playing time could potentially lead to more wins.
Higher Winning Potential: With extra bonus funds to wager, you get more chances to hit that big win.
Try New Games: Having extra funds gives you the flexibility to try out new games without using your own money.
Cost-Effective: Deposit bonuses can provide excellent value for money, especially if the bonus matches your deposit 100% or more.
Cons of Deposit Bonuses
Wagering Requirements: Most deposit bonuses come with wagering requirements. These requirements can sometimes be high and could require you to wager your bonus funds several times before you can withdraw any winnings.
Game Restrictions: Some deposit bonuses can only be used on specific games. This might not be ideal if the games in question aren't your favourites.
Time Limits: Many deposit bonuses need to be used within a certain timeframe. If you fail to meet the wagering requirements within this period, you could lose your bonus funds and any associated winnings.
Maximum Win Caps: Some deposit bonuses limit the amount you can win from your bonus funds. This can be frustrating if you win big but can only withdraw a small portion of your winnings.
While deposit bonuses have their pros and cons, they remain a popular choice for many online casino players in New Zealand due to the potential for extended gameplay and increased winning opportunities. Always make sure to read and understand the terms and conditions before claiming a deposit bonus.
Finding the Best Deposit Bonuses in NZ
To find the best deposit bonuses for NZ players, consider the following:
Bonus Amount: Look for casinos offering a high maximum bonus amount. This gives you more bonus funds to play with.
Match Percentage: A higher match percentage means you get more bonus money for the same deposit.
Wagering Requirements: These are the terms set by the casino stipulating how many times the bonus amount must be wagered before you can withdraw it. Lower wagering requirements are more favourable.
Game Restrictions: Some bonuses are restricted to specific games. Ensure the bonus can be used on games you enjoy playing.
Time Limits: Check the time limit within which you must use the bonus and meet the wagering requirements.
Understanding Bonus Terms and Conditions
When claiming any online casino bonus in New Zealand, it's essential to carefully read and understand the terms and conditions attached to the bonus. These T&Cs govern how you can use the bonus and how you can convert your bonus winnings into real money. Here are some key points you should pay attention to:
Wagering Requirements
Often referred to as playthrough requirements, these dictate how many times you must wager the bonus amount before you can withdraw any winnings derived from it. For instance, if a NZ$100 bonus has a 20x wagering requirement, you will need to place bets totalling NZ$2000 (NZ$100 x 20) before you can cash out any winnings. Lower wagering requirements are generally more player-friendly.
Game Weightings
Not all games contribute equally to the wagering requirements. Slot games often contribute 100%, meaning every dollar you bet will count towards the wagering requirements. In contrast, table games like blackjack or roulette might contribute significantly less or not at all. Make sure to check which games contribute to wagering requirements and strategize your play accordingly.
Maximum Bet and Time Limits
Online casinos often implement certain restrictions when it comes to their bonuses, ensuring a balanced gaming environment. Two of the most common limitations you'll encounter are maximum bet limits and time limits:
Maximum Bet Limits: Casinos typically impose a cap on the maximum wager you can place while using bonus funds. The rationale behind this is to prevent players from burning through the wagering requirements in a short span. This ensures that players don't exploit the bonus system to their undue advantage. It's crucial to be mindful of this limit; surpassing it might result in the loss of your active bonus and any associated winnings.
Time Limits: Along with betting constraints, bonuses usually come with a ticking clock. Be it a welcome bonus, reload bonus, or a batch of free spins, there's often a specified duration within which you need to utilize the bonus and meet the set wagering requirements. Failing to adhere to this timeframe can see any remaining bonus funds and relevant winnings being forfeited.
Win Caps and Eligibility
Win Caps: A prevalent condition attached to many bonuses, especially no deposit offers and free spins, is the win cap. It sets a ceiling on the total amount you can win using the bonus. For instance, if a casino offers a free spin bonus with a win cap of NZ$100, any earnings above this amount won't count. It's essential to be aware of these restrictions so you can set your gaming strategies accordingly.
Bonus Eligibility: Not all bonuses are universally available. Some might be tailored for players from specific countries or those who utilize certain payment methods. For instance, a bonus might be available only to players depositing through e-wallets or only for players from New Zealand. Before you get excited about an offer, ensure you qualify for it. It'll save you potential disappointment and time.
How to Claim Your Deposit Bonus in NZ
Claiming your deposit bonus at NZ online casinos typically involves the following steps:
Select a Casino: Choose a reputable online casino that offers a generous deposit bonus. We recommend using our list of top NZ casinos for the best options.
Register an Account: Follow the casino's registration process to create a new account. This usually involves providing some personal details.
Enter the Bonus Code: If the deposit bonus has a bonus code, ensure you enter it in the required field.
Make a Deposit: Navigate to the casino's banking page, select your preferred deposit method, and deposit the necessary amount to claim the bonus.
Claim Your Bonus: Once the deposit is successful, your bonus should be credited to your account.
Deposit bonuses are a fantastic way for NZ players to get more excitement and playtime out of their online casino experience. By understanding how these bonuses work and how to maximize them, you can add more fun and potential winnings to your online casino journey. Always remember to play responsibly, and enjoy the thrilling world of online casinos in New Zealand!
FAQ Section
Should I use a casino deposit bonus?

A casino bonus gives you extra money to play with. If you want to try out different games without risking your own money, a bonus can be very helpful. However, if your main aim is to win, you might want to have the bonus money as a safety net.
How do deposit bonuses work?

When you make a deposit at an online casino offering a deposit bonus, the casino matches a percentage of your deposit, up to a maximum amount. For example, a 100% match bonus up to NZ$100 means if you deposit NZ$100, the casino gives you an additional NZ$100 to play with.
Can I withdraw a deposit bonus immediately?

No, deposit bonuses come with wagering requirements that must be met before any winnings from the bonus can be withdrawn.
Are deposit bonuses only for new players?

While many deposit bonuses are part of welcome packages for new players, online casinos also offer deposit bonuses to existing players in the form of reload bonuses.
What are wagering requirements?

Wagering requirements are conditions set by the casino indicating the number of times a player must wager the bonus amount before they can withdraw any winnings derived from the bonus.