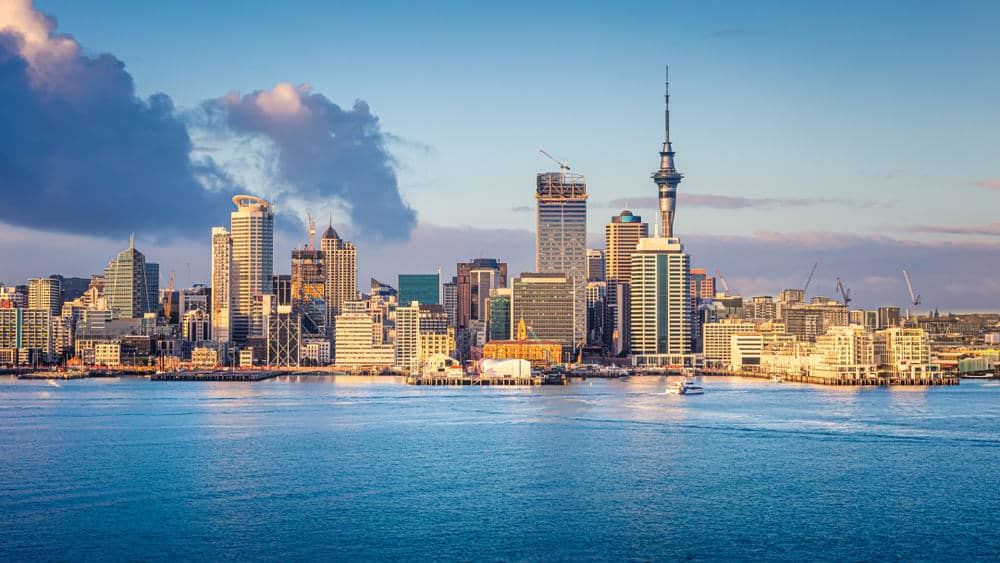 Local NZ Casinos
Want to feel the glitz of Vegas or the charm of Monte Carlo but can't jet off just yet? No worries! NZ's local casinos are ready to roll out the red carpet just for you. Dive into our snazzy guide below and plan your perfect casino staycation. Why Google "closest casino near me" when we've got all the glam right here?
Dunedin Casino
Hustle & Bustle:
12 fabulous gaming tables, 180 snazzy electronic machines.
Open: 11am-2am (Every day! Yay!)
Dress snappy! No sneakers or shorts, folks.
Yummy Stuff:
The Grand Bar and Cafe – modern dishes à la carte. Open: 11am-11pm with snacks until 2:30am.
📍 Address: 118 High Street, Dunedin, Otago 9016
📞 Phone: 0800 477 4545
🌐 Website: Dunedin Casino
Christchurch Casino
What's Cooking:
36 gaming tables, 500 slot machines, plus parking! Whew!
Open: Mon-Thurs 11am-3am and Fri-Sun 11am-3am.
Stay stylish and neat!
Grub & Grooves:
Dive into 3 bars & 4 restaurants. From the sumptuous Grand Cafe to finger-licking BBQ ribs at Monza Sports and Mashina Lounge. And… live weekend gigs at Mashina! Dance anyone?
📍 Address: 30 Victoria Street, Christchurch 8140
📞 Phone: +64 3 365 9999
🌐 Website: Christchurch Casino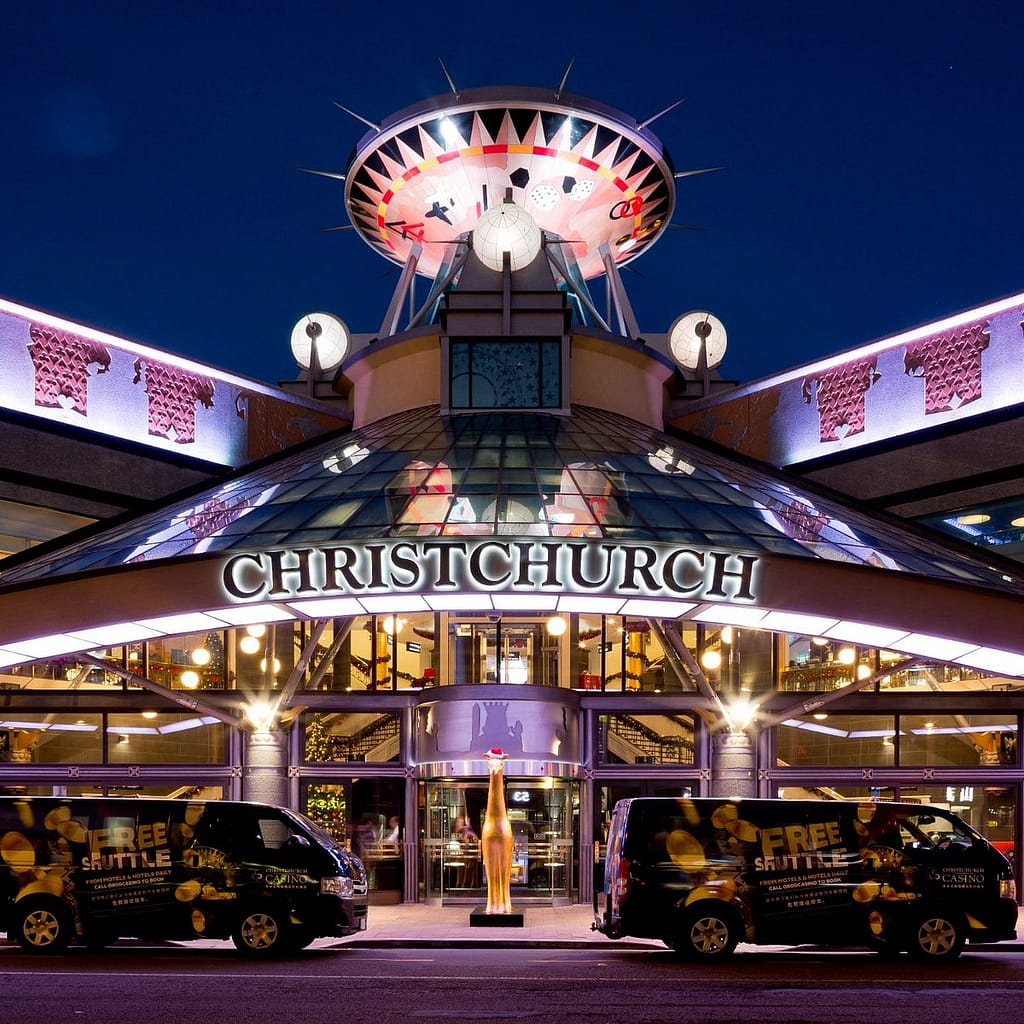 SKYCITY Auckland
All the Deets:
Open: 24/7. Yes, you read right!
Over 1,700 gaming machines and 130 Table Games. Go on, pick your poison.
Munch & Sip:
An insane 7 bars and 13 eateries! From chic cocktails at X.O to delectable bites at Rouge Bar.
📍 Address: Victoria and Federal Street, Auckland
📞 Phone: 0800 759 2489
🌐 Website: SKYCITY Auckland
SKYCITY Hamilton
The Rundown:
330 gaming machines, 23 tables, open 24/7 with some exceptions.
Dress sharp and no kiddos, please (20+ only).
Chow Down:
From fiery Spanish grills at La Parrilla to juicy burgers at Eat Burger, it's foodie heaven.
📍 Address: 346 Victoria Street, Hamilton 3204
📞 Phone: 64 7 834 4900
🌐 Website: SKYCITY Hamilton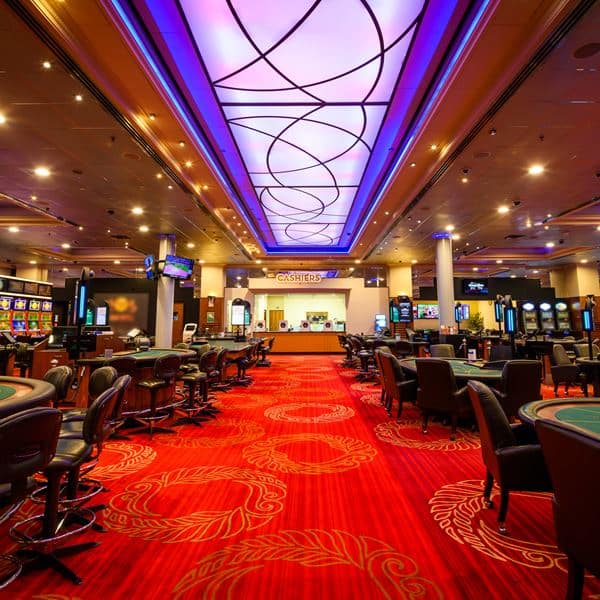 Visit some of our most popular pages
Want cash fast? Check out Fastest Payouts for quick casino cash-outs.
Want to play free pokies? We've 2000 free slots for you to try before playing for real money.
Mobile player? Dive into our Mobile casinos guide for smooth and snazzy gaming on-the-go.
If gambling gets a bit too much, there are always helplines like Gambling Helpline and GA New Zealand ready to help.
Remember, play responsibly, and most importantly, have fun! 🥳🎉🎲
FAQ Section for NZ Land-Based Casinos
What features should I consider when choosing a land-based casino in New Zealand?


The essence of a great casino experience has been passed down from the pioneers of the industry. Whether you're in New Zealand, Paris, or Vegas, expect the very best. Casinos value their patrons, so think about what you seek. Is it top-notch dining, live shows, dance clubs, specific games, or ambiance? Your personal preferences will guide your choice. Many casinos also boast affiliated four-star hotels, offering lavish stays without the hefty price tag.
Is it worth staying at the casino's hotel?

Absolutely! Staying at the casino's hotel often offers a luxurious experience without draining your wallet. Walking into the casino with your luggage, you'll instantly feel VIP. Many casinos reward stay overs with comps, as they recognize the commitment to a good time. So, embrace the glamour and luxury that comes with it.
Can I avail comps at my nearby casino?

Yes, you can! While online platforms offer sign-up bonuses, land-based casinos extend comps – complimentary goodies ranging from meals, show tickets, spa indulgences, to sometimes even free room stays. Upon your arrival, inquire about their player benefits. The casino might have tiers of membership, and your playtime and spend can elevate your status. If unsure, consult the casino hosts, who can guide you on maximizing these benefits.
Are brick and mortar casinos secure?

Indeed, they are! Land-based casinos are rigorously regulated and maintained, often paralleling the security levels of airports. Those recommended by our team adhere to strict safety standards, ensuring you can focus solely on having a memorable time.
What are my potential winnings at a land-based casino?

There's no strict upper limit! While tables and machines might have maximum bets, there's no cap on how much you could win. Your winnings are determined by a mix of luck, strategy, and time spent. Play responsibly and who knows, you might leave with a significant windfall to enjoy later online.
How do land-based casinos compare to online casinos in terms of experience?

Both offer unique experiences. While online casinos provide convenience and a wide variety of games at your fingertips, land-based casinos offer a tangible, immersive experience with live entertainment, ambiance, and social interactions.
Are there dress codes at brick and mortar casinos?

Most casinos have a basic dress code, often leaning towards smart-casual. However, upscale casinos might require more formal attire. Always check beforehand to avoid any inconvenience.