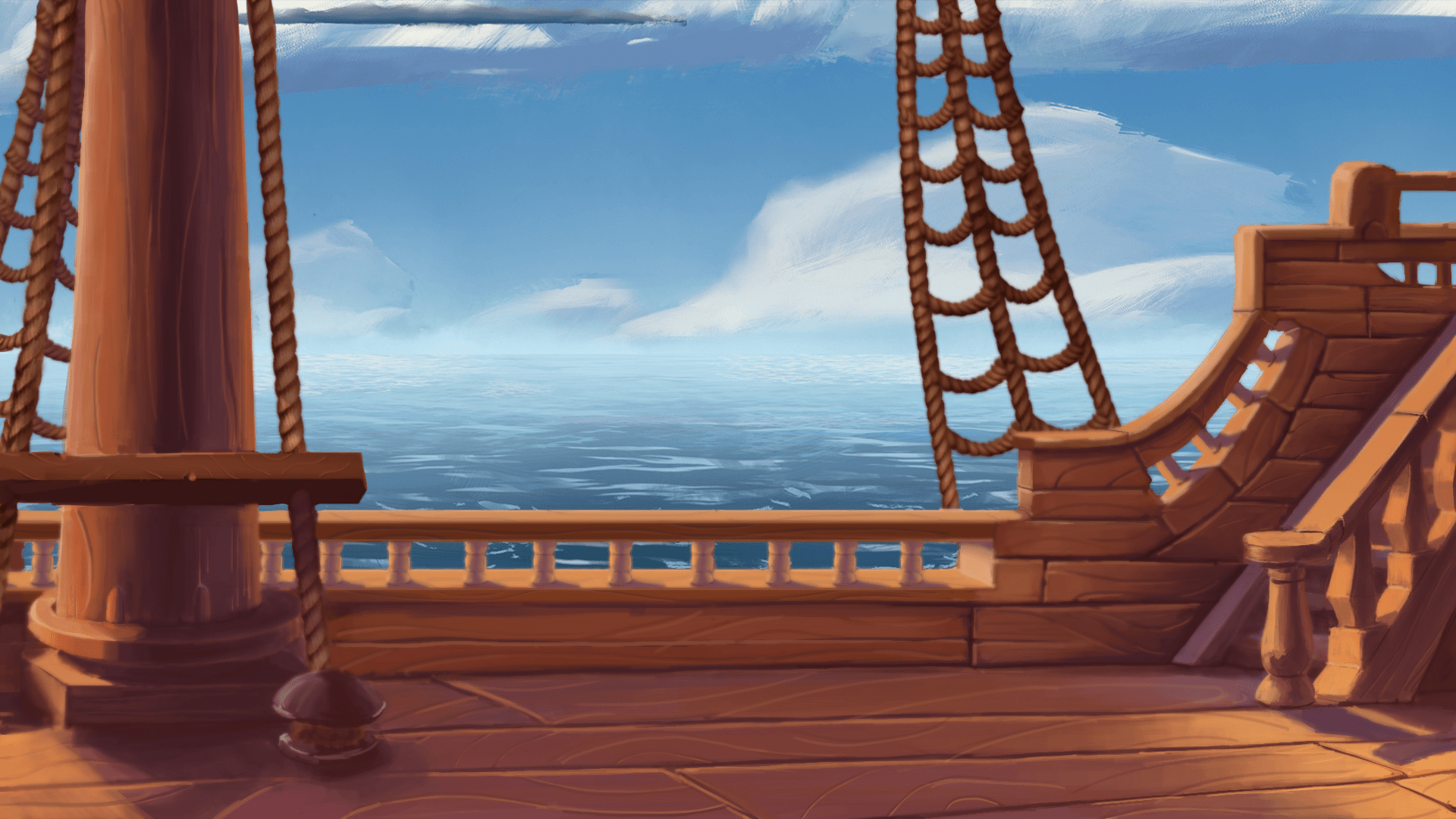 Introduction
Yggdrasil Gaming is a game-changer in the online casino industry, known for its innovative, engaging, and high-quality games. Named after the mythical Yggdrasil tree from Norse mythology, the company has roots that signify strength, longevity, and diversity. Since its inception, Yggdrasil Gaming has made a significant impact in the realm of online gambling, setting trends and pushing the envelope in terms of graphics, gameplay, and mobile compatibility. Continue reading to learn more about what makes Yggdrasil a standout in the competitive landscape of online gaming.
Early History
Founded in 2013, Yggdrasil Gaming may not be as old as some other giants in the industry, but what it lacks in years, it more than makes up for in innovation and passion. The company was established by Fredrik Elmqvist, a former NetEnt CEO, who had a vision of creating technologically advanced gameplay rather than focusing solely on number games. The company has quickly risen through the ranks, garnering various industry awards along the way.
Reputation and Licensing
Yggdrasil holds multiple licenses, including ones from the Malta Gaming Authority, the UK Gambling Commission, and the Gibraltar Regulatory Authority. The multiple licenses and strict regulations that the company adheres to have solidified its reputation for fairness, transparency, and responsible gaming.
Game Portfolio
The game portfolio of Yggdrasil Gaming showcases the company's versatility, creative prowess, and dedication to delivering high-quality gaming experiences. Here, we'll take a closer look at some of the different types of games Yggdrasil offers, breaking down what makes them unique and captivating to players.
Yggdrasil Slots
Yggdrasil's slot games are the crown jewels of their game portfolio, celebrated for their cutting-edge graphics, inventive features, and gripping narratives. These slots often incorporate complex mechanics, rich thematic elements, and multimedia components like video and interactive bonus games.
Vikings Go Berzerk
This slot game is a sequel to Yggdrasil's popular "Vikings Go Wild." It plunges players into a Norse mythology setting with warriors ready for battle. The game is not just about spinning reels; it's an epic journey with berserk modes, treasure chests, and free spins.
The gameplay involves accumulating 'Rage' points which can be converted into free spins and bonuses, offering multiple layers of engagement beyond the typical slot experience.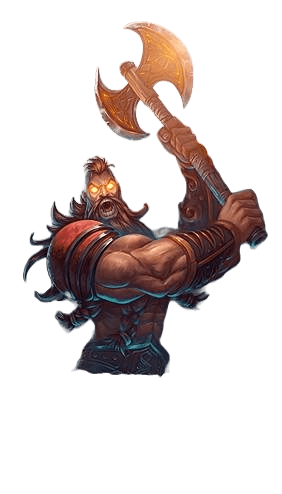 Holmes and the Stolen Stones
This Sherlock Holmes-themed slot game offers players a chance to crack the case and win big. With its five progressive jackpots, the stakes are high. As you gather clues (in the form of crystal shards), you inch closer to the jackpots.
Collect enough, and you'll trigger the jackpot free spin mode. The game brings together a rich narrative and intricate gameplay, encapsulating players in a world of intrigue and suspense.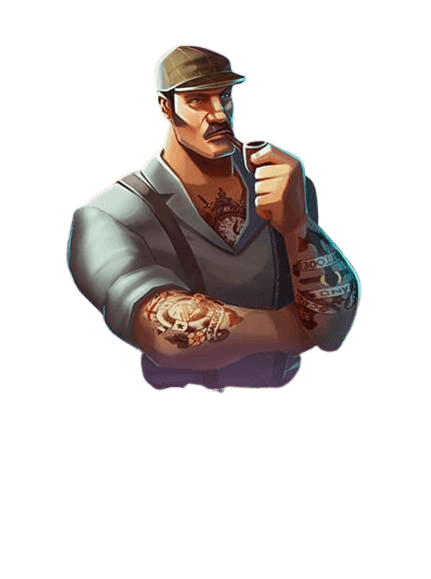 Table Games
For those who have a penchant for classic casino experiences, Yggdrasil offers a variety of table games that are both aesthetically pleasing and functionally robust.
Sonya Blackjack: In a market where online blackjack games often look similar, Sonya Blackjack stands out. This game employs 3D characters and settings to give you the feeling of sitting at a real blackjack table. It features an immersive environment where you can see other players seated at the table, and you can watch the dealer deal cards in real-time. The game mechanics are not just about luck; there are strategy components involved, making it engaging for new and seasoned players alike.
Golden Chip Roulette: Traditional roulette gets a twist in this game, where special "Golden Chips" come into play. If you place a straight-up bet with a Golden Chip and win, your winnings get multiplied, adding a new layer of excitement and potential profitability to each spin.
Instant Win and Scratch Games
Yggdrasil has also ventured into the domain of instant win games, offering players quick and engaging gameplay options.
Piggy Bank Scratch: This is an easy-to-play scratch game where players scratch off a virtual card to reveal symbols. Match three symbols, and you could win up to thousands of times your initial bet. The game design is lighthearted, and the interface is user-friendly, making it accessible for players of all experience levels.
Lotto Express: Designed for those who love the thrill of instant wins, this quick lottery game offers a variety of prize levels. It's a fast-paced game that doesn't require much time investment, making it perfect for a quick gaming session.
Yggdrasil's diverse portfolio is tailored to appeal to a broad range of players, from those who love the prolonged excitement of slot narratives to those seeking the quick satisfaction of an instant win. The company continues to push the boundaries in game design, ensuring that they remain at the forefront of the online gaming industry.
Play at Yggdrasil Casinos
Special Features
When discussing the special features of games in Yggdrasil's portfolio, it's important to go beyond just the aesthetics and the basic gameplay. Yggdrasil employs a variety of unique mechanisms and features that make their games stand out in a highly competitive market. These special features also contribute to higher player engagement and retention. Here's a more in-depth look at some of the special features found in Yggdrasil games:
Innovative Gameplay Mechanics
Yggdrasil sets itself apart with intricate gameplay features designed to keep players engaged. For example, games like "Vikings Go Berzerk" come with progressive multipliers that increase as you achieve certain in-game milestones, adding an escalating excitement to the gameplay. Similarly, the "Rage" point system in "Vikings Go Berzerk" creates interconnected gameplay where actions in one area affect possibilities in another, such as activating the berserk mode for larger wins.
Rewarding Bonus Systems
In games like "Holmes and the Stolen Stones," Yggdrasil incorporates rich bonus rounds that often include mini-games or additional layers that can earn players more winnings. Beyond mere bonus rounds, they also offer multi-game jackpots, linking the jackpot across multiple games for even larger prize amounts. Free spins are another standard feature, often enhanced with additional elements like sticky wilds or guaranteed win lines to elevate the player experience.
Immersive Visuals and Experience
Yggdrasil games like "Sonya Blackjack" employ 3D graphics to emulate a real-life casino setting. Attention to details like the dealer's movements and the dealing of cards enriches the experience, taking online table games to new levels of immersion.
Flexible Betting and High Rewards
Their games cater to a variety of players by offering a range of betting options. In "Golden Chip Roulette," for instance, players can choose from different chip values and employ strategies using corner bets, split bets, and more. This game even features specialty "Golden Chips" that can significantly multiply your winnings, appealing to both high-rollers and those who prefer to play it safe.
Gamification and Quick Gameplay
Yggdrasil introduces video game-like elements, including achievement systems and quests, to bring an extra layer of engagement to their casino games. For players interested in instant gratification, the company also offers scratch and win games like "Piggy Bank Scratch," providing quick gameplay for immediate results.
By combining these multi-layered features with high-quality graphics and unique mechanisms, Yggdrasil firmly establishes itself as an innovator in the world of online gaming.
Popular Games from Yggdrasil
Vikings Go to Valhalla
Overview: In this exciting sequel to Vikings Go Berzerk, Vikings Go to Valhalla takes players on another thrilling journey with Norse warriors. This slot game features 5 reels and 30 paylines, immersing players in a quest for eternal glory.
Special Features: The game includes a "Warrior Spirit" meter that, when filled, allows players to access Valhalla's Great Hall. Here, you can encounter bonus rounds filled with gods and goddesses offering a multitude of rewards including multipliers, expanding wilds, and free spins.
Graphics: Vikings Go to Valhalla keeps up the high-quality visual standard set by its predecessor, offering intricate designs of warriors, ships, and mythical creatures against a breathtaking Nordic landscape.
Player Engagement: The Warrior Spirit feature and access to the legendary Valhalla make for a gripping gaming experience, as players are always working towards these larger goals during their spins.
Reel Desire
Overview: Reel Desire is a neon-infused, retro-themed slot game with 5 reels and 25 paylines, capturing the essence of '80s dance floors and music culture.
Special Features: The game features a "Mixtape" scatter symbol that can initiate the "Disco Free Spins" round, in which wild symbols stick and add multipliers. The "Synthwave Respins" offer another level of excitement, automatically re-spinning losing spins for a second chance to win.
Graphics: Reel Desire takes players back in time with its neon lights, disco balls, and funky characters, all set against the backdrop of a pulsating dance floor.
Player Engagement: The nostalgic theme coupled with two different but equally exciting special features keeps players glued to their screens, tapping their feet to the beat as they spin.
Jackpot Express
Overview: Jackpot Express delivers a 5-reel, 20-payline slot experience aboard a luxurious riverboat casino. This game offers players a chance to live the high life while going for big wins.
Special Features: The game has three different progressive jackpots that can be accessed through the "Captain's Wheel" bonus game, giving players a chance for massive wins. The slot also includes card game-themed mini-games where additional prizes can be won.
Graphics: The game employs lavish designs, complete with a beautifully rendered riverboat and classy casino elements, offering a visually immersive experience.
Player Engagement: The triple jackpots and diverse mini-games keep players invested, as they vie for the ultimate riverboat riches.
Sahara Nights
Overview: This 5-reel, 20-payline slot transports players to the mystic world of Arabian nights, full of magic lamps and flying carpets.
Special Features: Three or more "Magic Lamp" symbols trigger a "Genie Free Spins" round where expanding wilds fill the reels. During this round, the genie can grant additional wishes, such as more free spins or instant prizes.
Graphics: Sahara Nights features striking desert landscapes, opulent palaces, and enchanting music that takes players on a magical journey.
Player Engagement: The quest for the magic lamps and the opportunity for genie-granted wishes make every spin an adventure, keeping players continually engaged.
These games illustrate the diversity and innovation that are at the heart of Yggdrasil's game development philosophy. Whether it's embarking on a Norse saga, reliving the '80s, enjoying riverboat luxury, or exploring an Arabian fantasy, Yggdrasil offers a rich gaming experience for every kind of player.
Awards, Achievements, and Collaborations
Yggdrasil has won several industry awards, including the prestigious "Innovator of the Year" at the International Gaming Awards. These accolades are a testament to the company's creativity and commitment to excellence.
The company also collaborates with various small studios and platforms via its YG Masters program, thereby encouraging diversity and innovation in game development.
Bonuses, User Testimonials, and Reviews
Yggdrasil games often feature in casino bonuses, including free spins and deposit matches. User testimonials frequently highlight the unique features and exceptional graphics as standout points for Yggdrasil games.
FAQ Section
What types of games does Yggdrasil offer?

Yggdrasil offers a wide range of online gaming experiences, including slot games, table games, and instant win games such as scratch cards and quick lotteries.
Is it safe to play Yggdrasil games online?

Yes, Yggdrasil games are regulated and have undergone rigorous testing to ensure fair play and secure transactions.
What makes Yggdrasil slots special?

Yggdrasil slots are known for their exceptional graphics, unique features, and compelling storylines. Games like "Vikings Go Berzerk" offer unique mechanics like the "Rage" meter, adding layers of strategy and excitement to the gameplay.
Do Yggdrasil slots have progressive jackpots?

Some do. For instance, "Holmes and the Stolen Stones" offers five different progressive jackpots.
What table games are available from Yggdrasil?

Yggdrasil offers classics like blackjack and roulette but adds unique twists. For example, Sonya Blackjack offers an immersive 3D environment, and Golden Chip Roulette features special "Golden Chips" to enhance winnings.
How do "Golden Chips" work in Golden Chip Roulette?

Golden Chips act as multipliers and can significantly increase your winnings. They can be acquired during special events or milestones within the game.
Do I need special software to play instant win or scratch games?

No special software is required. These games run smoothly on most modern web browsers and mobile devices.
How quickly can I expect to see winnings from instant win or scratch games?

This is a placeholder tab content. It is important to have the necessary information in the block, but at this stage, it is just a placeholder to help you visualise how the content is displayed. Feel free to edit this with your actual content.
Do Yggdrasil games require a lot of bandwidth or a high-end device?

Yggdrasil games are optimised to run smoothly on a range of devices, including smartphones and tablets. However, for the best experience, a stable internet connection is recommended.
Who do I contact for technical support?

If you encounter any issues while playing Yggdrasil games, it's best to contact the customer support of the casino where you're playing. They can provide specific guidance and solutions.