Casino Reviews
Kia ora! In the wide-ranging landscape of online casinos, finding an ideal site that fits your preferences, offers attractive casino bonuses, and meets stringent security standards might seem overwhelming. This is exactly where our Kiwi expertise steps in.
Navigating NZ Online Casinos
Navigating the vast landscape of online casinos in New Zealand doesn't need to be a daunting task. We understand the essential aspects that make an online casino worth your time and money. From the variety and quality of games to the fairness of bonuses, from the effectiveness of customer service to the safety measures in place, we delve deep into each aspect to bring you the most reliable reviews.
Our commitment is to ensure your online gambling experience is smooth and enjoyable. We rigorously assess every casino before we recommend it. Any casino that doesn't score at least 75 out of 100 in our review process won't make our list. We prioritise your gaming experience and satisfaction above all.
In this guide, we detail our review process and what we look for in an NZ online casino. We also provide you with essential tips on selecting the best online casino for your needs. Remember, our goal is to make your online gambling journey in New Zealand as enjoyable and rewarding as possible.
So, let's dive in, and guide you to your next favourite NZ online casino!
Our Rigorous Casino Review Process
Step 1: Research
Research forms the bedrock of our casino review process. It's the initial step and, arguably, one of the most crucial ones. Here's how we dissect the digital footprint of an online casino:
Initial Scrutiny: Before diving deep, we first scan for any glaring red flags. Have there been any significant controversies, financial issues, or public disputes? This initial sweep helps us judge the overall reputation of the casino in the online gaming ecosystem.
Ownership & Background Check: It's essential to know who's behind the curtain. We look at the ownership of the casino, ensuring they have a clean track record. A reliable and reputable ownership often translates to a trustworthy casino. For instance, casinos owned by well-known industry conglomerates with a history of operating multiple successful casino brands are generally a good sign.
Years in Business: Longevity can be a marker of trust. If a casino has been operating for many years and has maintained a good reputation, it suggests they have been doing something right. Conversely, newer casinos aren't dismissed but are scrutinized more meticulously.
Partnerships and Collaborations: The kind of software providers, payment gateways, and third-party services a casino partners with can shed light on its standing in the industry. Casinos associated with top-tier game developers, for example, indicate a certain level of trustworthiness and quality.
Recognition & Awards: Has the casino won any awards or been recognized by peers in the industry? Accolades can provide insights into a casino's strengths, whether it's for their mobile platform, customer service, or innovative gaming experience.
Trend Analysis: We also look at trends in the casino's operations. For example, has their reputation improved over time? Or have there been recent issues that suggest a decline in quality or trustworthiness?
Once we've extensively researched these areas, we get a comprehensive portrait of the casino. Only those that meet our high standards at this stage progress to the next steps in our review process. Our ultimate goal is to ensure that when a casino is listed on our site, our readers can trust it's been vetted thoroughly and holds up to the rigorous standards we uphold for transparency, fairness, and integrity.
Step 2: Licensing
In the vast, interconnected world of online casinos, the safety and security of players should never be compromised. The legitimacy and trustworthiness of an online casino hinge significantly on its licensing and adherence to global safety standards.
With this in mind, our review process adopts a rigorous approach to assessing the licensing and safety measures of every online casino. Here's a deep dive into our evaluation criteria:
Authentic Licensing:
Recognized Regulatory Bodies: It's crucial that an online casino's license is obtained from established and recognized regulatory authorities. Authorities like the Malta Gaming Authority (MGA), the UK Gambling Commission (UKGC), and the Gibraltar Regulatory Authority (GRA) are some of the most esteemed in the industry. We ensure that the casinos listed are endorsed by such reputable bodies.
License Validity and Transparency: A valid license is good, but transparency is better. We verify the authenticity of the licenses, ensuring that players can easily locate and confirm license details on the casino's website.
Safety Protocols and Data Protection:
Advanced Encryption: Secure Socket Layer (SSL) encryption has become the gold standard for online data protection. We check if online casinos use high-end encryption technologies to safeguard players' personal and financial data.
Privacy Policies: Beyond encryption, it's pivotal that online casinos have robust privacy policies that respect and protect user data. We analyze these policies to ensure that players' data isn't mishandled or misused.
Fair Play and Game Integrity:
Random Number Generators (RNG): Fair play is the essence of gambling. We scrutinize the casino's use of RNGs in casino games to ensure that outcomes are random, unbiased, and not rigged.
External Audits: The best online casinos invite external agencies, such as eCOGRA or iTech Labs, to audit their games for fairness. A certification from such entities speaks volumes about the casino's commitment to transparent operations.
Responsible Gaming and Player Support:
Limits and Self-Exclusion: A responsible casino offers tools for players to set deposit, wager, and time limits. Additionally, self-exclusion options should be easily accessible for those seeking a break from gaming.
Educative Resources: We appreciate casinos that provide resources on responsible gambling, helping players understand the signs of addiction and offering guidance on seeking professional help.
Feedback and Reputation:
Player Reviews and Feedback: A casino's reputation in the player community offers a window into its operations. We peruse player forums, reviews, and feedback to gauge the trustworthiness and reliability of the casino from a player's perspective.
Step 3: Game Selection
The appeal of an online casino largely hinges on its game selection. This collection not only represents the diversity of offerings but also the casino's commitment to providing an unparalleled gaming experience. Let's delve deeper into the intricacies of a stellar game selection:
Game Diversity
Quantity vs Quality: While an extensive game library is enticing, it's the depth of each offering that truly captivates players. A well-rounded casino offers both – a vast array of titles coupled with unparalleled gameplay quality, ensuring each game is an adventure in itself.
Curated vs. Cluttered: It's essential for online casinos to strike a balance between offering an expansive game collection and ensuring that each title aligns with player preferences. Curated collections often yield higher player engagement, as they reduce the problem of choice.
Collaborations with the Best Game Providers
The Slot Connoisseurs: With partners like NetEnt and Yggdrasil, players are plunged into mesmerizing worlds filled with innovative features, compelling storylines, and groundbreaking graphics. These providers are constantly pushing the boundaries of what's possible in slot gaming.
Masters of Live Casino: When it comes to replicating the brick-and-mortar casino experience digitally, Evolution Gaming reigns supreme. Their live dealer offerings, brimming with interactive features and professional dealers, are as close as one can get to a real casino atmosphere without leaving their home.
Life-Changing Jackpots
Beyond the Adrenaline Rush: While the thrill of gaming is a significant draw, the prospect of clinching a life-changing jackpot elevates the experience. The casinos we spotlight are home to games with escalating pots, where a single spin can rewrite a player's destiny.
Progressive vs. Fixed: Progressive jackpots, where the prize pool grows with each bet, are particularly popular among Kiwi players. A blend of these with fixed jackpots ensures both consistent rewards and the potential for a windfall.
Classics & Latest Games
Nostalgia Meets Innovation: An exceptional casino respects the timelessness of classic table games while seamlessly integrating modern, immersive formats. This duality ensures that both purists and enthusiasts of innovation find their haven.
Game Variants: It's not just about offering poker, for instance, but about providing multiple variants like Texas Hold'em, Omaha, or Seven-card Stud. This breadth caters to diverse player strategies and preferences, enriching their gaming portfolio.
Step 4: Bonuses Analysis
While eye-catching bonus amounts might initially draw players in, the true value of a casino bonus goes much deeper than the surface. Beyond the impressive figures, it's crucial to understand the underlying conditions that dictate the bonus's actual value to players.
Wagering Requirements Explained

To determine the real value of a casino bonus, play close attention to its wagering requirements. This tells you how many times you must play the bonus to transform it into cash that's ready for withdrawal.
High Wagering Requirements (50+): Though challenging, they aren't impossible to hit. Players might have to invest more time and effort to meet such requirements, but the rewards can be worth the commitment.
Standard Wagering Requirements (30-40): Falling within this range is common among NZ online casinos. Bonuses that have requirements within this bracket strike a balance between attainability and value, making them appealing to a wide array of players.
Low Wagering Requirements (<30): These are the rare gems in the online casino world. Bonuses with low wagering requirements offer players an excellent opportunity to make the most out of their rewards in a shorter time frame.
In our reviews, we thoroughly dissect these wagering requirements, offering players a transparent view of the potential pros and cons of each casino bonus. Our aim is to ensure that Kiwi players can maximize their gaming experience, armed with all the necessary knowledge.
Ongoing Promotions
One of the standout features we diligently look for in online casinos is their commitment to offering sustained value to existing players through ongoing promotions. Here's why they matter:
Retention and Player Value
Casinos that focus solely on attracting new players and neglect their existing clientele miss out on building long-term relationships. A consistent stream of promotions is indicative of a casino that values its player community and seeks to offer extended gaming pleasure.
Variety is the Spice of Casino Life
Diverse promotions cater to different player preferences. These can range from:
Additional Deposit Bonuses: A bonus on subsequent deposits after the initial one, ensuring continued play and engagement.
Cash-Back Offers: A safety net where a portion of losses or deposits is returned to players, enhancing trust and encouraging further gameplay.
Free Spin Bonuses: An opportunity for slot enthusiasts to enjoy more rounds from free spins on their favourite games or explore new ones.
Cash Drops: Random monetary rewards, a delightful surprise for active players, creating moments of unexpected joy.
Scheduled Promotions Boost Regular Engagement
Many of New Zealand's top online casinos set promotions on specific days of the week, turning regular days into exciting gaming opportunities. This predictability allows players to plan their gaming sessions around these bonus-rich periods.
Seasonal and Cultural Promotions
From festive Christmas deals to Waitangi Day specials and sizzling summer offers, the best online casinos tap into the spirit of the season or cultural events. These tailored promotions not only resonate with Kiwi players but also add a touch of local flavor and excitement to the gaming experience.
Ongoing promotions play a pivotal role in enriching the online casino journey. They showcase a casino's commitment to offering sustained value, keeping the gameplay fresh, and building a loyal player base. Our reviews place significant emphasis on this aspect, ensuring Kiwi players find platforms where their loyalty and continued engagement are aptly rewarded.
Step 5: Mobile Experience
The huge rise of mobile technology has inevitably transformed the mobile casinos landscape. In New Zealand, like the rest of the world, players are increasingly shifting from desktops to their smartphones and tablets to satisfy their gaming thirst. Recognizing this trend, our review process holistically evaluates the mobile gaming prowess of online casinos. Here's how:
Seamless User Experience
Responsive Design: It's not just about having a mobile version, but how well it translates the grandeur of the desktop experience. We look at whether the site's design adjusts intuitively to different screen sizes and orientations, ensuring an immersive gaming experience irrespective of the device.
Load Times and Performance: In the world of gaming, a lag or delay can be the difference between a win and a loss. We evaluate the speed and smoothness of the mobile interface, ensuring that games are quick to load and free from glitches.
Dedicated Mobile Apps
Platform Versatility: The best online casinos craft dedicated apps for both Android and iOS platforms, broadening their reach. We consider the availability, performance, and stability of these apps in our reviews.
Features and Functionalities: A dedicated app should not merely replicate the browser experience but elevate it. We assess whether the app provides enhanced features, push notifications for promotions, or even exclusive mobile-only bonuses.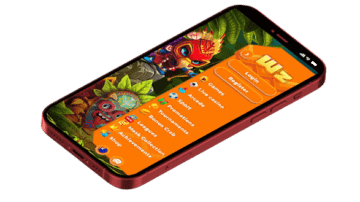 Game Variety on Mobile
Rich Game Library: A reduced game library on mobile platforms is a common pitfall. We prioritize casinos that maintain a diverse and extensive game selection across devices, ensuring players don't miss out on their favourite titles.
Live Dealer Integration: Given the soaring popularity of live dealer games, we gauge how well these are integrated into mobile platforms. Real-time streaming, interactive chat features, and camera angles are all taken into account.
Mobile-Specific Promotions
Exclusive Bonuses: Some forward-thinking casinos offer promotions exclusive to mobile users. These can range from deposit bonuses, free spins, or even cashback offers, and we ensure these exclusive offers are highlighted in our reviews.
Ease of Access: We also consider how straightforward it is for players to claim these promotions, whether through QR codes, SMS links, or in-app notifications.
Secure and Convenient Mobile Transactions
End-to-End Encryption: Safety is paramount. We examine the encryption protocols and security measures in place for mobile transactions, ensuring players' financial data remains uncompromised.
Versatile Payment Options: From traditional methods like credit cards to modern e-wallets or even cryptocurrencies, we assess the range of payment options available to mobile users.
In today's fast-paced world, a robust mobile gaming experience is not a luxury but a necessity. Through our comprehensive review process, we aim to guide Kiwi players to online casinos that are not just mobile-friendly but mobile-optimized, delivering a premium gaming experience on the go.
Step 6: Safety Protocols
Safety should never be compromised when indulging in online gambling. Players entrust online casinos with their personal data and banking details, expecting top-notch security in return. In the modern digital world, where cyber threats loom large, we take a casino's security measures extremely seriously. Here's a comprehensive look at our evaluation process for safety protocols:
SSL Encryption: A fundamental layer of security is SSL (Secure Socket Layer) encryption, which ensures that any data exchanged between players and the casino is encrypted and inaccessible to unauthorized parties. We verify the strength and validity of the SSL certificate. A padlock icon in the browser address bar typically indicates SSL protection.
Data Protection Policies: Beyond encryption, we scrutinize a casino's data protection and privacy policies. These should clearly outline how a player's data is used, stored, and protected. Furthermore, an ideal casino won't sell or share personal data with third parties without explicit player consent.
Two-Factor Authentication (2FA): Modern security protocols now include 2FA, which adds an additional layer of security during the login process. This usually requires players to input a code sent to their mobile phone or email, ensuring that only authorized individuals access the account.
Firewall & Intrusion Detection: We check if casinos employ advanced firewalls and intrusion detection systems to guard against potential cyber-attacks, malware, and suspicious activities. These systems act as virtual barriers and alarm systems against unwarranted breaches.
Payment Security: The methods and technologies the casino uses for processing transactions are critically assessed. Payment gateways should be PCI-compliant, ensuring that credit card details are handled with utmost security.
Regular Security Audits: Leading casinos undergo regular security audits by external agencies. These evaluations ascertain that the casino's security measures are current and robust. Evidence of such audits, usually in the form of badges or certificates, is a good sign of a casino's commitment to security.
Internal Access Controls: A secure casino restricts internal access to player data. Not every staff member should have access to sensitive information. We validate that casinos have strict internal controls and hierarchies to safeguard data from internal threats.
Player Account Verification: To prevent fraudulent activities, casinos should have a robust verification process for player accounts. This might include requiring documents to prove identity and address, ensuring that payouts go to legitimate players.
Awareness & Resources: Lastly, the best casinos proactively educate players about safe gambling practices and how to protect their accounts. This can include guides on creating strong passwords, recognizing phishing attempts, and ensuring secure connections.
A rigorous examination of safety protocols ensures that players can enjoy their gambling experience without anxieties about data breaches or cyber threats. Only the casinos demonstrating a sincere commitment to player safety make it past this step in our review process.
Step 7: Payments
Ensuring a seamless and secure financial transaction experience is paramount in our review process. Players seek confidence not only in depositing money but also in retrieving their winnings. Here's an in-depth look at how we evaluate payment mechanisms at NZ online casinos:
Diverse Payment Portfolio
A casino's versatility in accommodating varied payment preferences speaks volumes about its commitment to player convenience. We expect top-tier NZ online casinos to support:
Traditional methods: Credit cards (e.g., Visa, Mastercard), Debit cards, and Direct Bank Transfers.
Popular e-wallets: Solutions like PayPal, Skrill, and Neteller, known for their speed and security.
Cryptocurrencies: Cryptocurrencies such as Bitcoin and Ethereum are appreciated for their anonymity and fast transaction times. It's a plus when casinos integrate these into their payment matrix.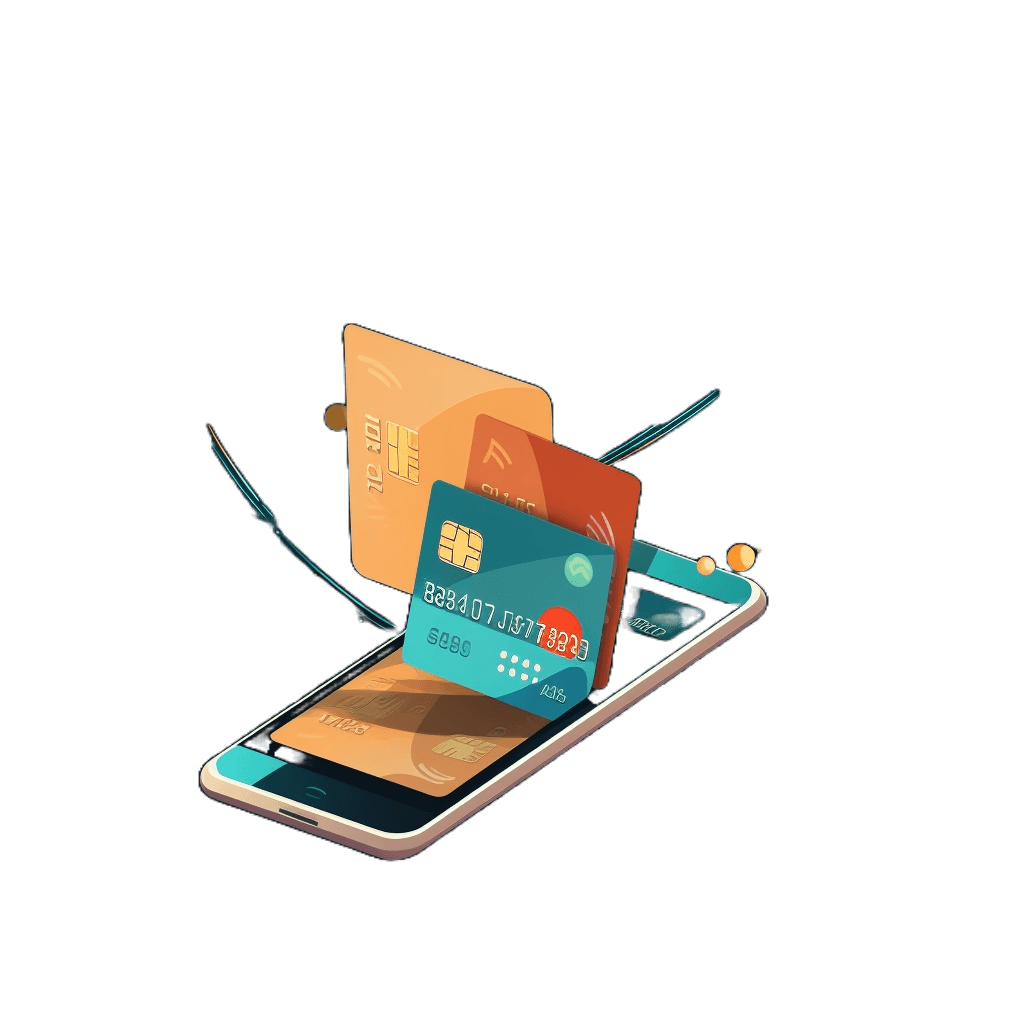 Efficiency in Transaction Processing
Deposits: These are usually processed instantly across most methods. Any delay here might be a red flag unless justified.
Withdrawals: While e-wallets often process within 24 hours, credit/debit card withdrawals might take 3-5 business days, and bank transfers could stretch even longer. We highlight casinos that prioritize swift withdrawal processing, so players aren't left waiting.
Safeguarding Financial Data:
Encryption: Advanced SSL encryption technologies should be a standard feature, ensuring that financial data remains shielded from prying eyes during transmission.
Privacy Policies: We examine the fine print to ensure that casinos don't misuse player data or share it without explicit consent.
Honesty in Fees: Nobody enjoys unforeseen costs. We respect casinos that maintain transparency about any potential charges. Whether it's a small fee for certain withdrawal methods or conversion charges for currency exchange, being upfront is key.
Influence on Promotions: Some payment methods, notably certain e-wallets, might be excluded from promotional offers due to misuse in the past. We believe in informing players of these nuances, ensuring they make informed choices and don't miss out on lucrative bonuses.
Your choice of payment method does more than just affect transaction speeds; it can dictate your overall casino experience, from bonuses to peace of mind. Our rigorous payment review ensures NZ players make decisions that best suit their needs and expectations.
Step 8: Customer Support
The quality of customer support plays a pivotal role in a player's overall gaming experience. When unexpected issues arise, or if there are queries about games, bonuses, or transactions, players need prompt and effective assistance. Here's how we appraise this crucial aspect of online casinos:
Accessibility: A top-tier online casino should be easily reachable across multiple channels:
Live Chat: Fast, immediate, and the most sought-after method. A response time of a few minutes is the standard expectation. It allows players to continue their gaming session while getting real-time assistance.
Email: Suitable for less urgent concerns or detailed queries, with response times ideally within 24 hours.
Phone Support: Beneficial for those who prefer vocal interaction. It's especially commendable if a casino offers toll-free numbers for NZ players.
Knowledge and Professionalism:
Informed Agents: Reps should have a comprehensive knowledge of the casino's operations, from game-related queries to complex transactional issues.
Friendly and Empathetic Approach: An issue can be frustrating for players. Support staff should not only provide solutions but do so with understanding and patience.
Multilingual Support
While English is widely spoken, offering support in other languages is an added advantage, catering to the diverse linguistic needs of players globally.
Resourceful FAQ Section
A well-structured FAQ page can be a player's first port of call. It should cover common questions on topics like account registration, bonuses, withdrawals, and game rules.
Availability
While 24/7 support is ideal, if not feasible, the casino should at least align its support hours with peak playing times in New Zealand.
Feedback and Continuous Improvement
Casinos that actively seek feedback on their support services and act on it demonstrate commitment to player satisfaction.
In Conclusion: A robust customer support mechanism stands as a testament to a casino's dedication to its players. As we dissect this facet, we ensure that NZ online casinos provide not just assistance but a reassuring presence that elevates your gaming experience. Trust our detailed reviews to guide you to casinos that truly value and prioritize player concerns.
Step 9: User Feedback
User feedback is the unfiltered voice of the casino's user base. It provides genuine insights into the player's experience, revealing both the strengths and potential weaknesses of an online casino. Here's how we incorporate player feedback into our reviews:
Volume and Relevance:
Diverse Opinions: We scour various online forums, review platforms, and social media channels to gather a vast array of player feedback. This ensures we capture opinions from a broad cross-section of the gaming community.
Recency: The most recent reviews can highlight current issues or improvements a casino has made, making them invaluable for understanding the present player experience.
Consistent Themes:
Recurring Issues: If multiple players mention the same problem, it likely indicates a systematic issue that the casino needs to address.
High Praise: On the flip side, consistent positive remarks about certain features (e.g., swift withdrawals, generous bonuses) signal strong points of the casino.
Resolution and Interaction:
Casino's Response: How a casino interacts with its user feedback, especially negative remarks, speaks volumes. A casino that actively addresses concerns and seeks to rectify complaints shows dedication to maintaining a positive player environment.
Real-World Examples
Direct player testimonials can offer insights that might not be apparent through general observation or testing. For instance, players can shed light on the ease of the verification process, the reliability of the mobile platform during peak times, or even the genuine usefulness of a particular bonus.
Impact on Overall Evaluation
While user feedback is invaluable, we also weigh it alongside our own research. Sometimes, isolated incidents can be amplified online, so it's essential to differentiate between individual experiences and broader patterns.
Step 10: Final Verdict
Step 10: Final Verdict – Concluding with Clarity
The final verdict is the culmination of our in-depth analysis, blending rigorous research with player feedback to deliver a concise, clear, and honest assessment of an online casino. Here's what the final verdict process entails:
Synthesizing Findings:
Holistic Evaluation: We merge all the data, observations, and insights obtained from the previous steps to get a panoramic view of the casino's strengths and weaknesses.
Benchmarking against the Best:
Comparative Analysis: The casino in question is compared against industry leaders and standards. This ensures that our recommendations always fall within the top tier of the online casino world.
Transparency in Assessment:
Clarity in Communication: Our final verdict is not just a rating or recommendation. We provide clear reasons, explaining our judgment so that players can make informed decisions.
Constructive Criticism: Wherever shortcomings are found, we aim not just to highlight them, but also to offer constructive feedback, which can be beneficial for both the casino operators and players.
Revisiting Over Time:
Dynamic Reviews: The world of online casinos is ever-evolving. Our final verdict isn't set in stone; we revisit our assessments periodically to ensure they remain current and relevant.
Clear Recommendations:
Guided Choices: While our final verdict is comprehensive, we also aim for it to be actionable. Whether a player is seeking the best bonuses, game variety, or mobile experience, our conclusions guide them toward the best choices for their needs.
Tips for Choosing the Right NZ Online Casino
Selecting the right online casino in New Zealand involves more than just flashy advertisements and attractive bonus offers. To make an informed decision and enjoy a hassle-free gaming experience, it's crucial to look into the following aspects:
Research and Reviews: Always start by reading casino reviews to understand user experiences, pros, cons, and other crucial details. Our listed operators maintain high standards, and we steer clear of questionable online casinos
Country Restrictions: Ensure the casino operates within the legal parameters of your country. Reputable casinos clearly list prohibited countries in their terms and conditions
Wagering Requirements: Before being enticed by bonuses, understand the wagering requirements. Stay wary of excessively high requirements that might make withdrawals challenging.
Test Drive with Free Games: Before committing your money, take advantage of free games. It helps you get a feel for the casino's interface, game quality, and overall user experience.
Swift Withdrawal Times: The joy of winning can be quickly overshadowed by slow withdrawal processes. Top-tier casinos prioritize quick and hassle-free payment processing.
Remember, the best online casinos are those that prioritize player satisfaction, fairness, and security. Always prioritize quality over quantity and make informed decisions for the best gaming experience.
FAQ Section
How do you review online casinos in New Zealand?

Our review process is meticulous and includes evaluating several critical aspects of an NZ online casino. These aspects include the variety and fairness of games, quality of bonuses and promotions, mobile compatibility, safety and security measures, customer support, and available payment methods.
Why should Kiwi players read casino reviews?

Reading NZ online casino reviews helps you make an informed decision before investing your time and money. Our reviews provide details about what you can expect in terms of games, bonuses, mobile experience, customer support, and much more, specifically tailored to the New Zealand market.
Are all the listed NZ online casinos safe to play at?

Absolutely. We only list NZ online casinos that are licensed and regulated by reputable gaming authorities. They employ the latest security measures to ensure the safety of players' personal and financial information.
How often do you update your reviews of online casinos

We strive to keep our reviews as current as possible. Online casinos frequently update their games, offers, and services, and we regularly review our content to ensure it reflects the most recent changes.
What should I consider when choosing an online casino?

When choosing an NZ online casino, consider factors such as the variety and quality of games, the generosity and fairness of bonuses, the quality of customer support, the variety of payment methods, and the casino's reputation for security and fair play.
Can I trust the casinos recommended on your site for NZ players?

Yes, you can. We conduct thorough reviews and only list NZ casinos that meet our strict criteria for security, fairness, and quality. However, we encourage Kiwi players to do their own research and read our detailed reviews before choosing an online casino.
What if I encounter a problem at one of the listed NZ online casinos?

If you encounter any issues, we recommend reaching out to the casino's customer support team in the first instance. If the issue is not resolved satisfactorily, you can contact the regulatory body that issued the casino's license.
Can I access these online casinos on my mobile device in New Zealand?

Yes, you can. We ensure that all the NZ online casinos listed on our site offer mobile compatibility. Some casinos also provide dedicated apps for an enhanced mobile gaming experience for Kiwi players.